Panaview Productions is your premier local source for affordable digital video documenting, editing and production services.
Located in beautiful Steven's County, Washington, Panaview Productions is within easy reach. Local, reliable and trusted.
Let us help you capture special moments and events in the lives those you cherish; Video document your personal possessions for insurance purposes; create a walk-through of a property for sale; and have it edited with to your favorite music.
Recent Projects
2009 - "Tastes Like Chicken"
Woodland Theater Production
2009 - Police Ground Tactics
Training
2009 - Digital Memories Album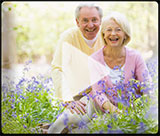 2009 - Insurance Documentation of Personal Possessions